Outbound SIP registration
The "Gateways" section is used to connect external lines. This is necessary for receiving and making calls that go beyond the limits of the system, as well as for "Mobility" function.
SIP gateways have different types of registration: Outbound, Inbound and without authentication - DID.
Outbound registration usually comes with the help of authentication by user name and / or password. This type of registration implies that the initiator of the registration session is PBX, on which this type of registration is configured..
Setting
To create a new SIP gateway with outbound registration, in the section "Outbound" click "New Gateway"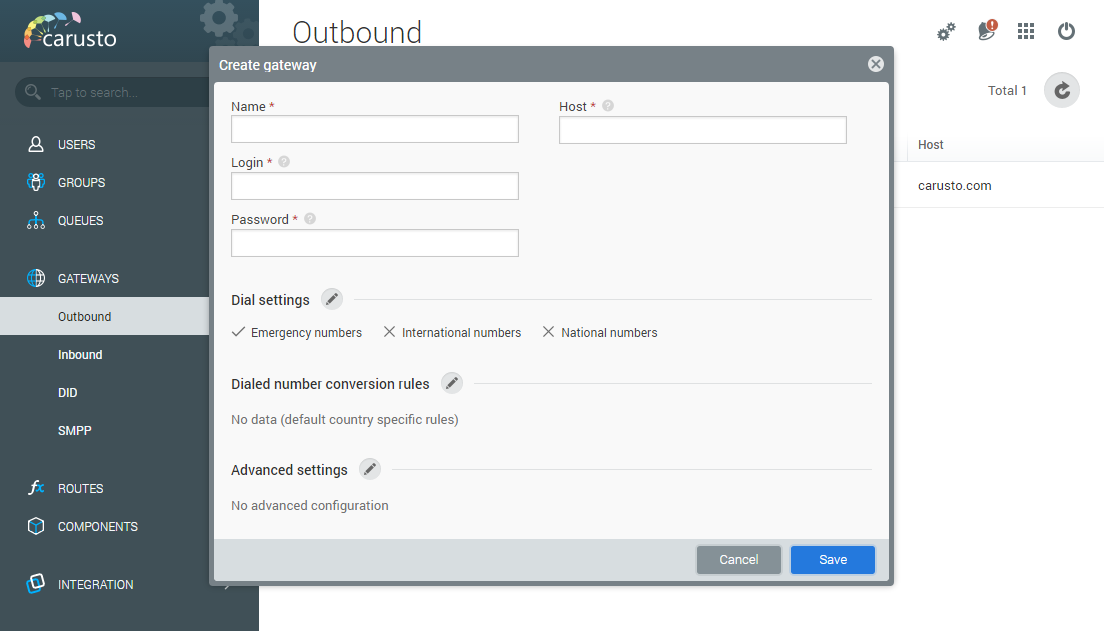 Name - the name of the gateway (communication line)
Login (Name) - login for gateway authentication
Password - password for gateway authentication
Host – specified for outgoing / DID gateways (Can be both IP address and domain name)
Interface - the interface which is used for access to external network
In most cases, the above settings are sufficient for an external line, but you can use Advanced Settings to fine-tune the connection to the operator.