Calls via the Carusto Softphone
Especially for your convenience and ease use of all telephony functions, we created the Carusto Utility which allows you to use your computer as a phone.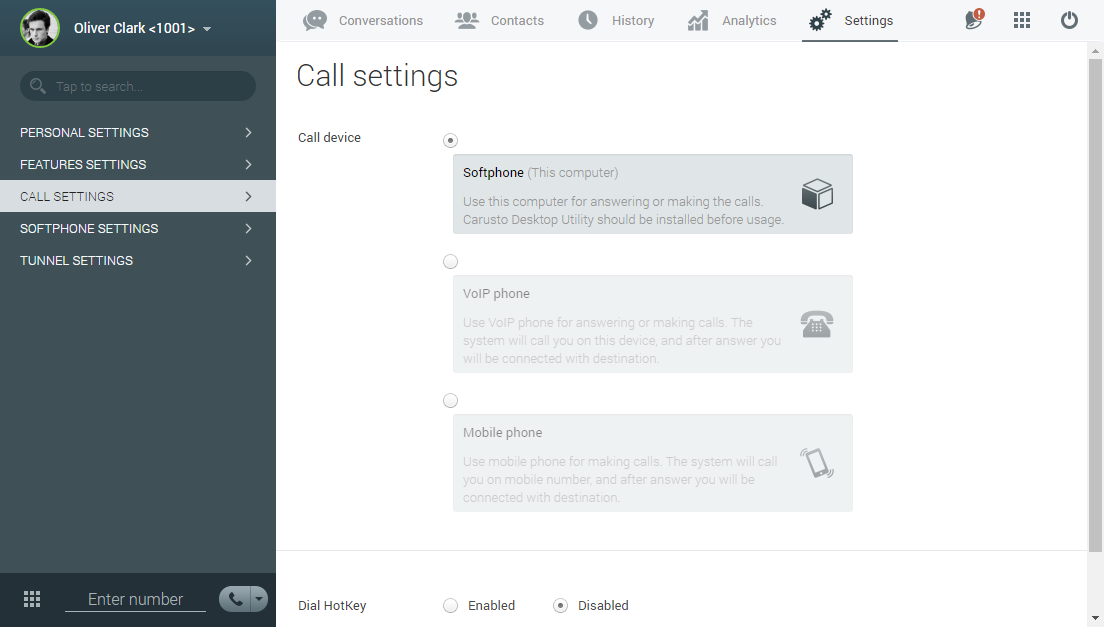 If you have not installed the Carusto Utility yet, the system will offer to do this by displaying the notification.
Also you can install Carusto Utility by clicking the link Download Desktop Utility in the point Softphone settings of the section Settings.