Calls via SIP phone
To initiate and make calls, you can use a fixed/software SIP phone or an analog phone connected to a VoIP (SIP) gateway.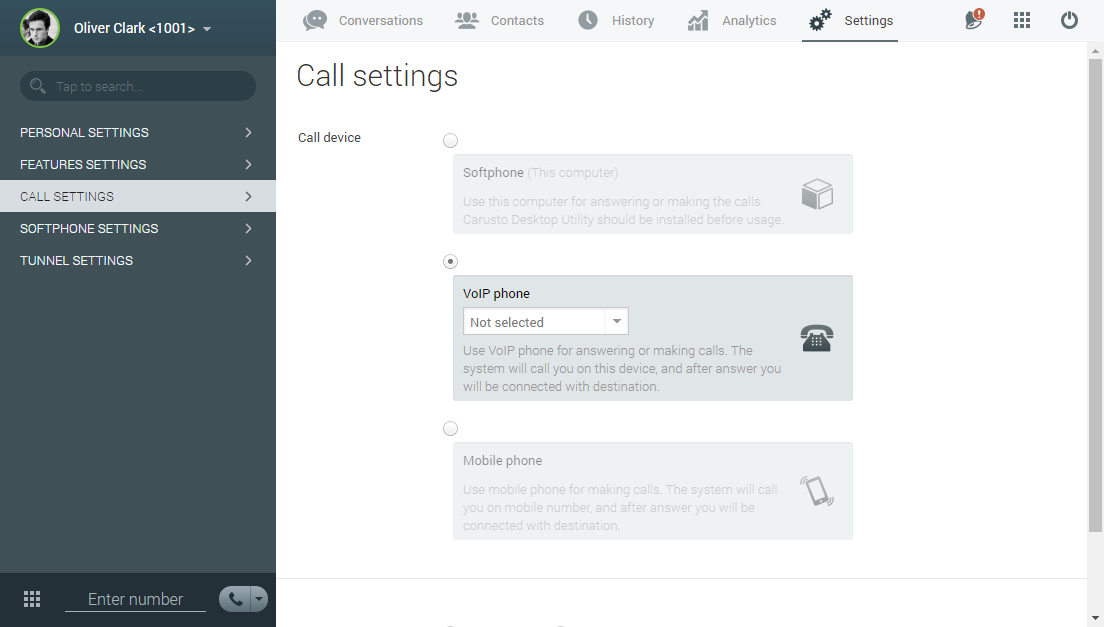 To do this, you have to configure it according to your credentials.
The IP softphone setting on the example of X-Lite
Download and install the program from the manufacturer's website counterpath.com You can download the free version of the program or purchase commercial version with more functions. You may be asked to send information about the quality of calls to the developer after running the program. Personal data will not be transmitted. Click Yes if agree or No to forbid the transmission.
A window with the current accounts will appear: Select Softphone => Account Settings
Fill in the fields according to the given settings. Credentials example:
| The parameter name | Value |
| --- | --- |
| Name (User) | User_name |
| Authorization user name | Authorization_name |
| Password for the phone registration | Your_password |
| Domain | carusto.com |