Update
You can update the system in this section, and then use a newer version.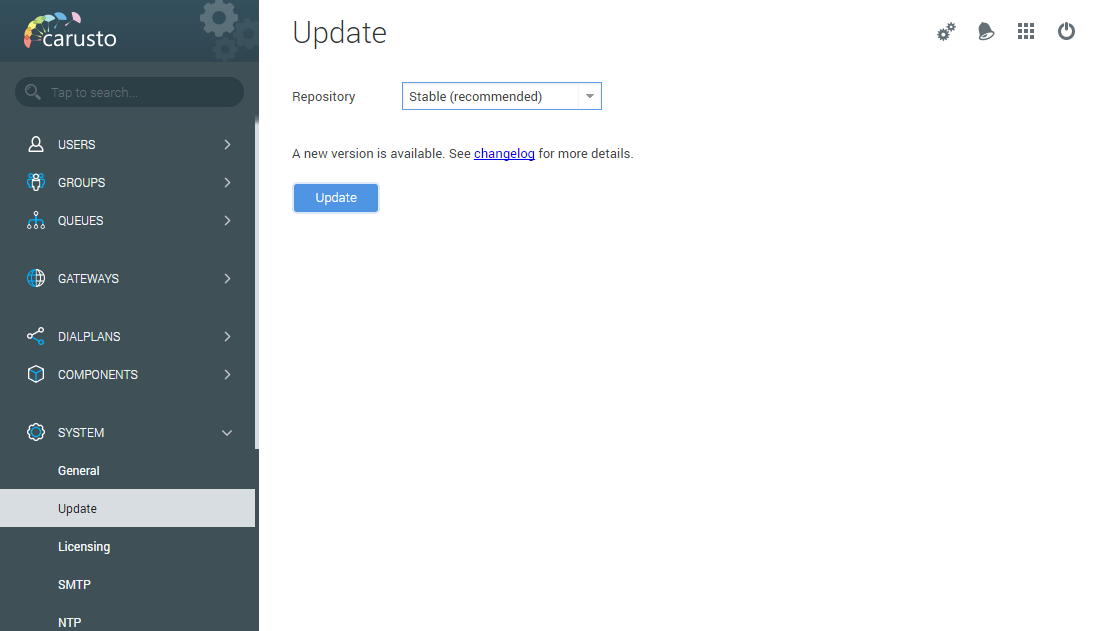 Select the desired repository:
Stable - the recommended stable version for use.

Beta - a newer version. Perhaps some features will be refined. It is not recommended for use.

Alpha - The latest version of the system. Its functions are in development. It is strongly not recommended for use. The system offers to check for updates and if there are any, then you will see the "Update" button. Click it to start the updating of the system to the latest version. The log of the changes will be displayed during the update. At the end of the installation, you may need to refresh the program window, as the system will notify you.

It is recommended to update the system at a time when it is not used by subscribers, because depending on the modules being updated, breaks in the current connections are possible.