Conversations report
This section contains all unique, new and repeated conversations and delay between them.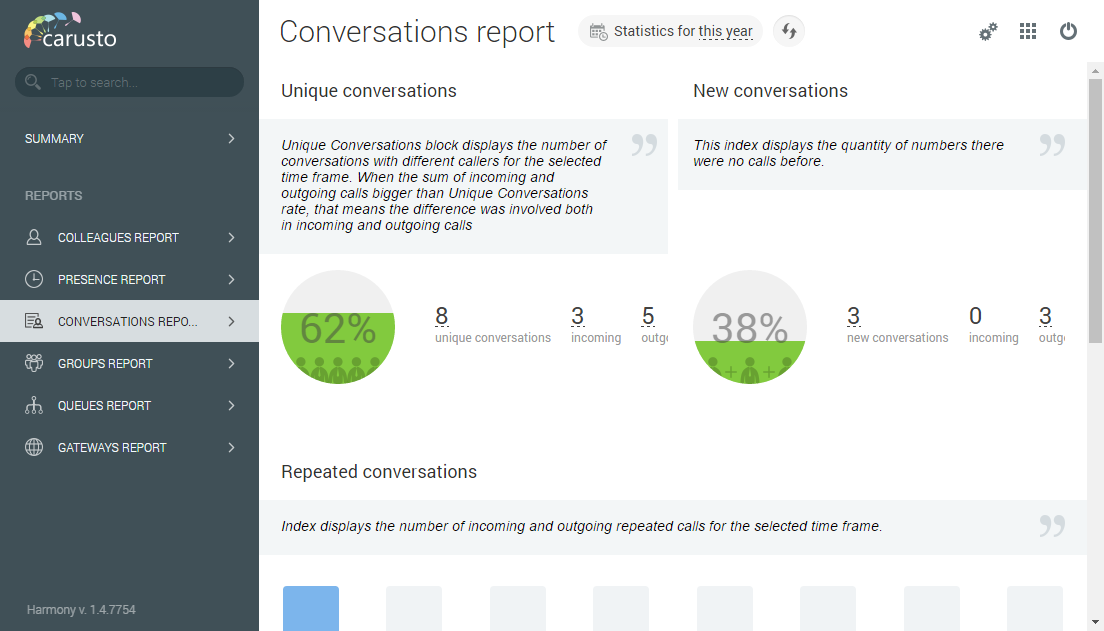 Unique conversations
Unique Conversations block displays the number of conversations with different callers for the selected time frame. When the sum of incoming and outgoing calls is bigger than Unique Conversations rate, that means the difference was involved both in incoming and outgoing calls.
New conversations
This index displays the quantity of subscribers' numbers there were no calls before. It allows you to track the number of new customers who called the company, and can be used to analyze the advertising campaign, etc.
Repeated conversations
This index displays the number of incoming and outgoing repeated calls for the selected time frame. There is a histogram, which displays the quantity of repeted conversations for each number with a breakdown by the number of callbacks and the percentage ratio. Go to the detailed call report by clicking on the corresponding part of the histogram. You will see the time of the first and last call for this number, the average and total time of conversation and dialing, as well as how long the customer was on hold.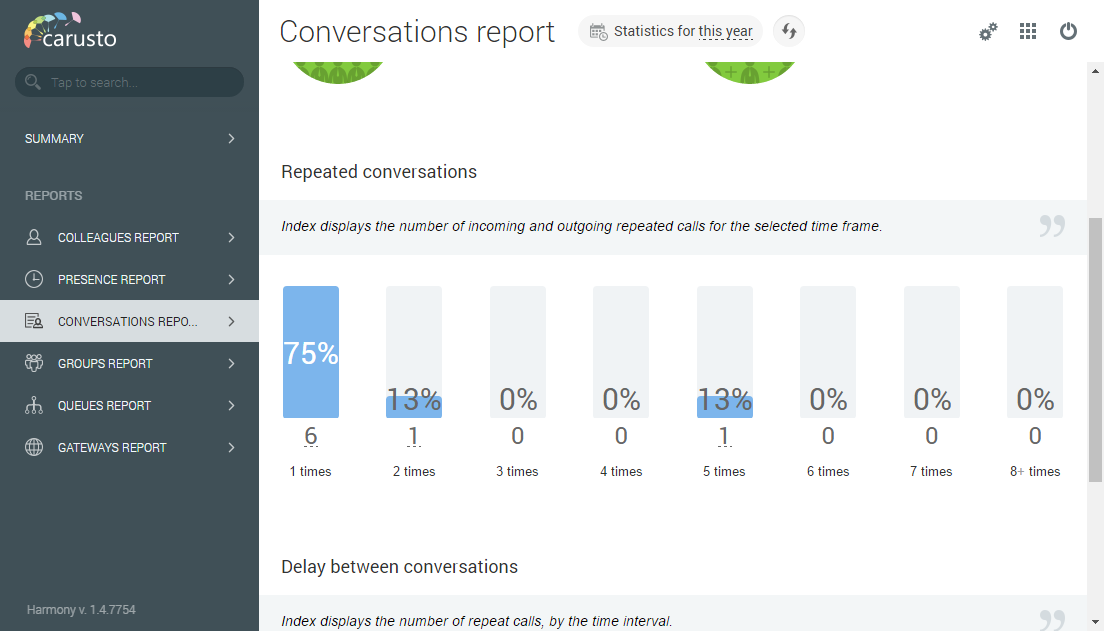 To view the detailed calls report by the number you are interested in, click on the number of calls in the conversation column.
Delay between conversations
This index displays how many repeated calls were made and with what time interval.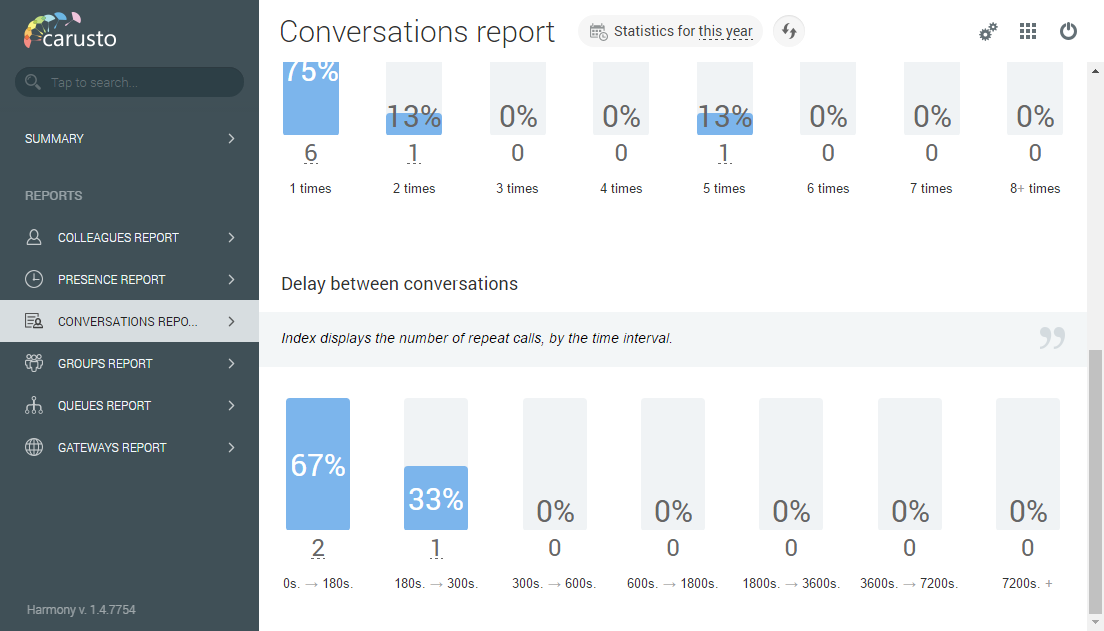 This report allows you to track and eliminate possible problems in time. For example So, for example, if the interval between calls is short, it often means communication problems or if the agent calls back too often to the same number or with a large time interval, then probable you should analyze the agent's work.