Colleagues report
The report contains an information about calls, received and made by each colleague, missed and transferred calls, as well as the average / total talk time and ring time.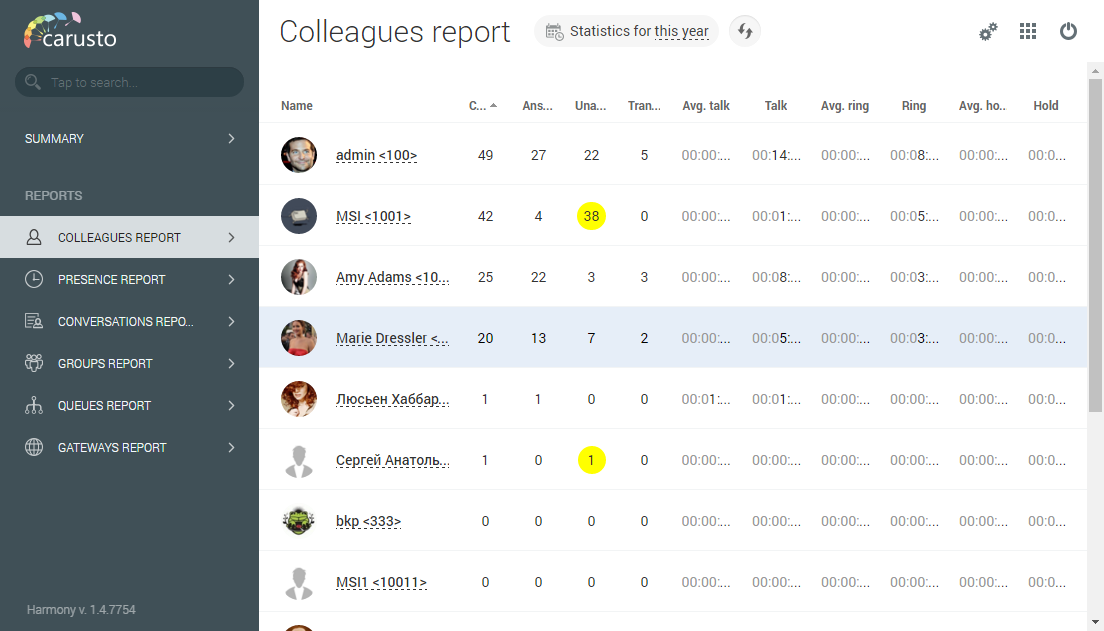 You can choose a detailed report for a specific employee by left clicking on it.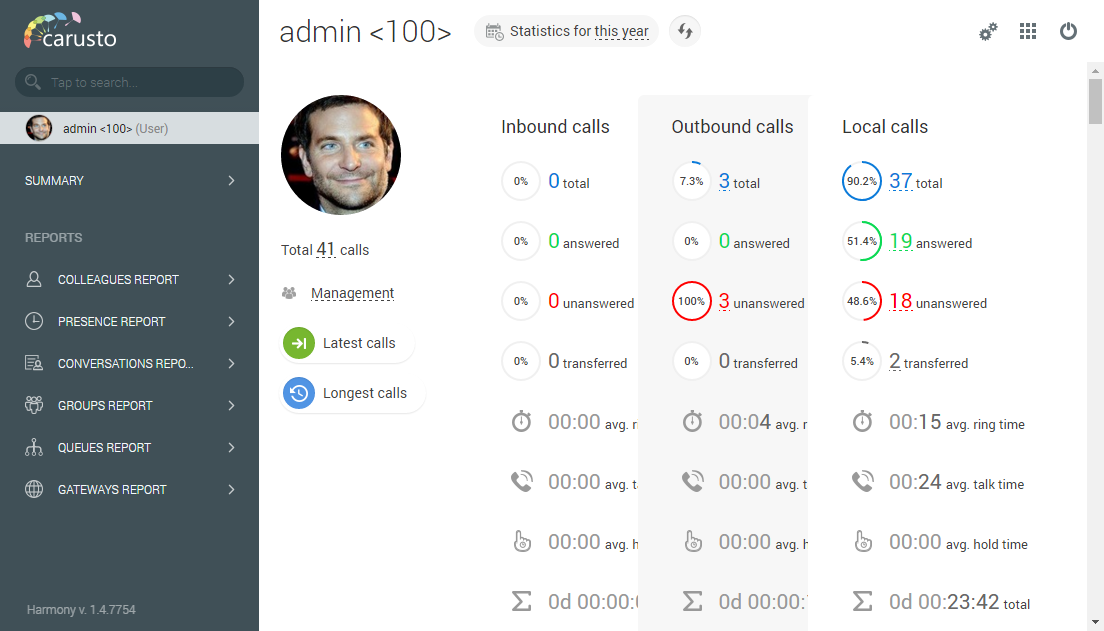 The report contains an information about:
Inboung calls
Outbound calls
Local calls The additional information about:
Made calls
Received calls
Missed calls
Transferred calls
Average time of all call
Total time of all calls
Call diagram with time slot allocation
Employee presence on the network
This report allows you to analyze the work of each employee, the number of hours worked and the quality of call service. You can listen to existing call records by clicking on the calls you are interested in, and moving to the detailed call report. Click the button

and download an audiofile.