Features access
All functions are enabled by default. Click on the pencil to edit the following options: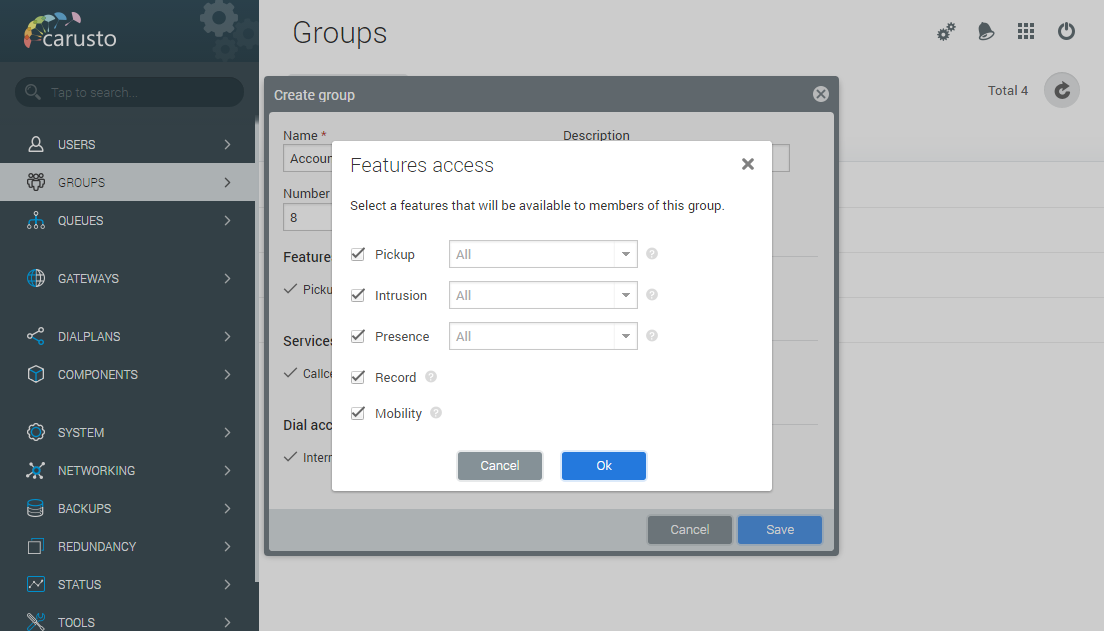 Intercept a call - the ability to intercept calls for users of this group.
You can configure the ability to intercept calls coming to certain groups of users. To do this, tick the boxes in front of the groups whose call interception is allowed.
Listening – the ability of eavesdropping or intrusion into conversation. This function allows you to select groups of users or all users, which can be listened by members of a custom group.
Presence – Participants of the custom group will see participants of other groups in the user interface (specify which ones or select all and tick this function, then all other users will be visible to the members of this group).
Recording – the ability to use personal recording of conversations.
Mobility – enable or disable the "Mobility" function. This function is configured in the user settings, in the Function settings section.
In order to prohibit the use of the function, tick off the box next to its name.