Desktop application
For more convenient use of the Carusto system, we created a desktop application. It eliminates the need to use a web browser. The desktop application exists for the most common operating systems (Windows, MacOS, Linux).
Installation
A message with the offer to download the Desktop Application will appear in the notification area in the upper right corner, if you log into the Carusto UC application using a web browser and the desktop application is not already installed on the computer.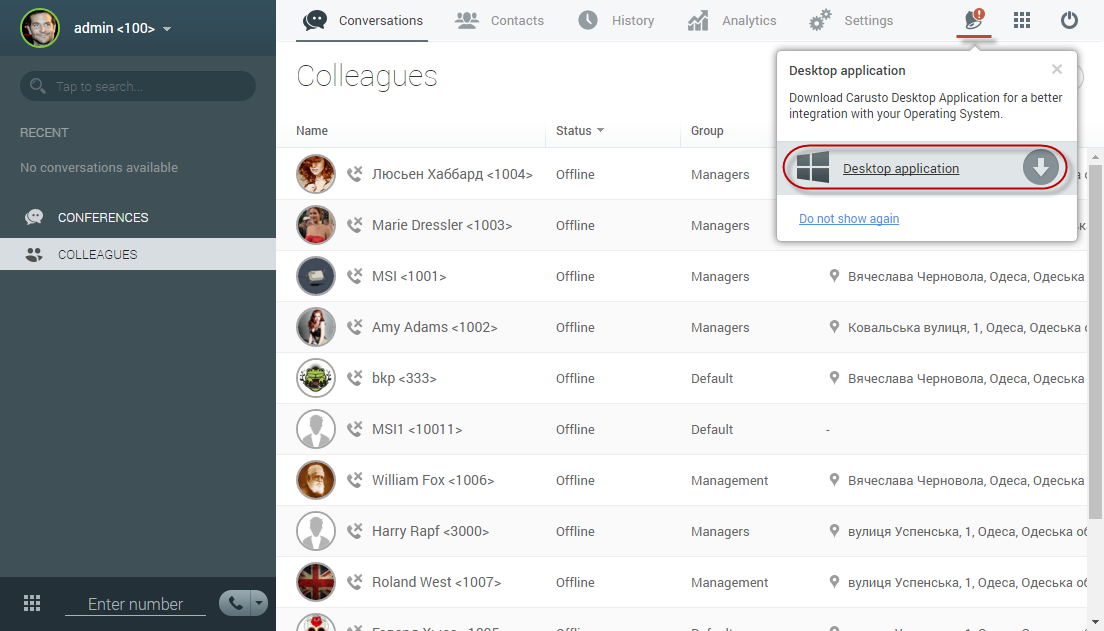 After clicking on the appropriate icon, the download of application will start and you will get a notification with a suggestion to log out of the system in a web browser.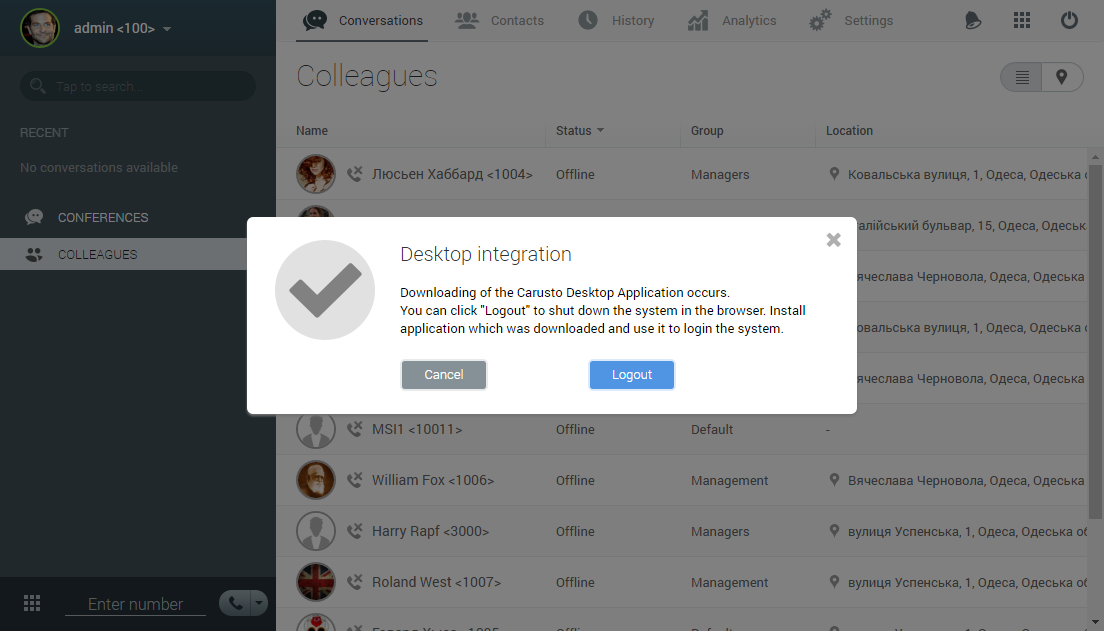 Also you can download the desktop application in the "Settings" menu, in the "Softphone Setting" section.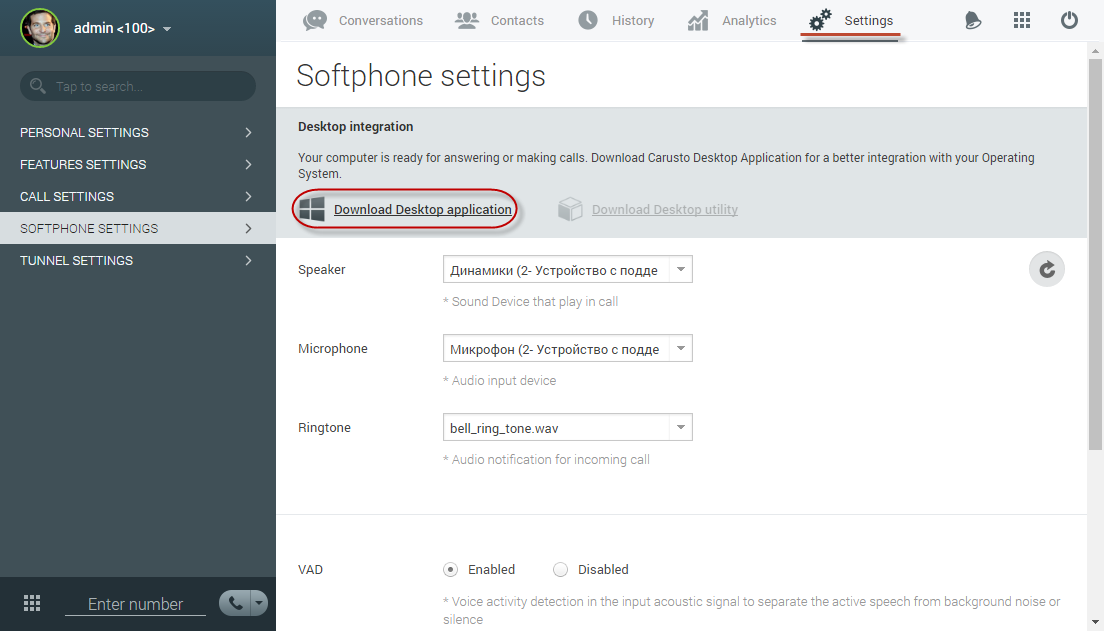 When the download is complete, run the application installation and follow the prompts of the installer.
To log in to the system, start the installed application and enter your credentials.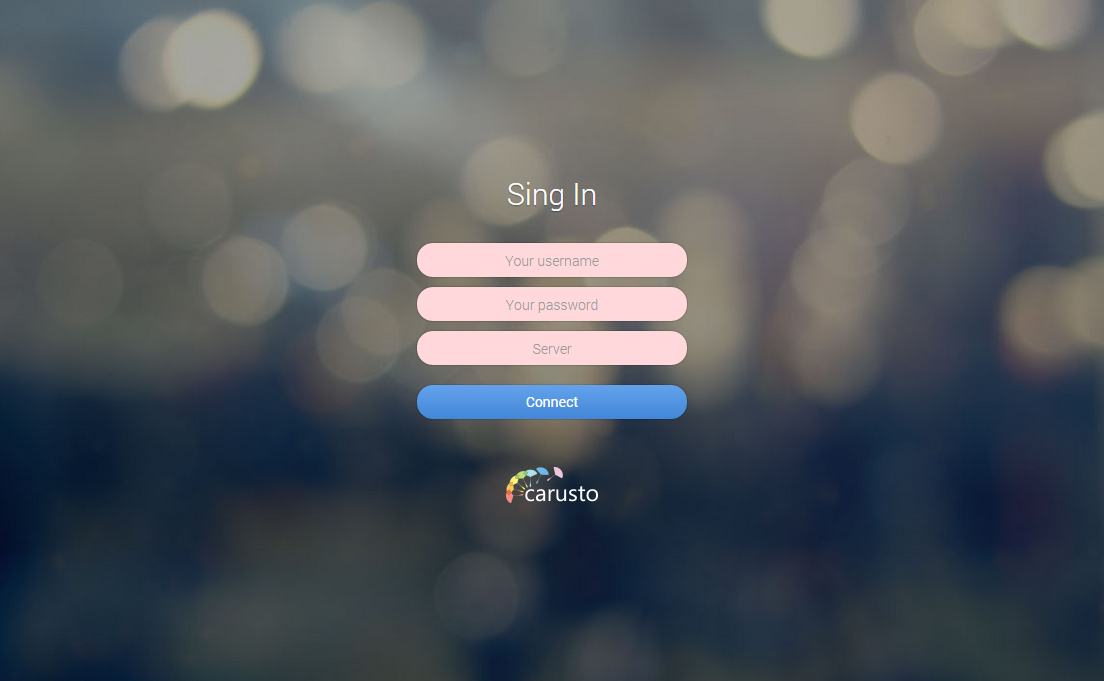 Your username or extension number
Your password
Server - ip address or domain name of the server