Export
The user database export can be done in CSV format.
To export database, click the "Export" button. The downloading of CSV file will start.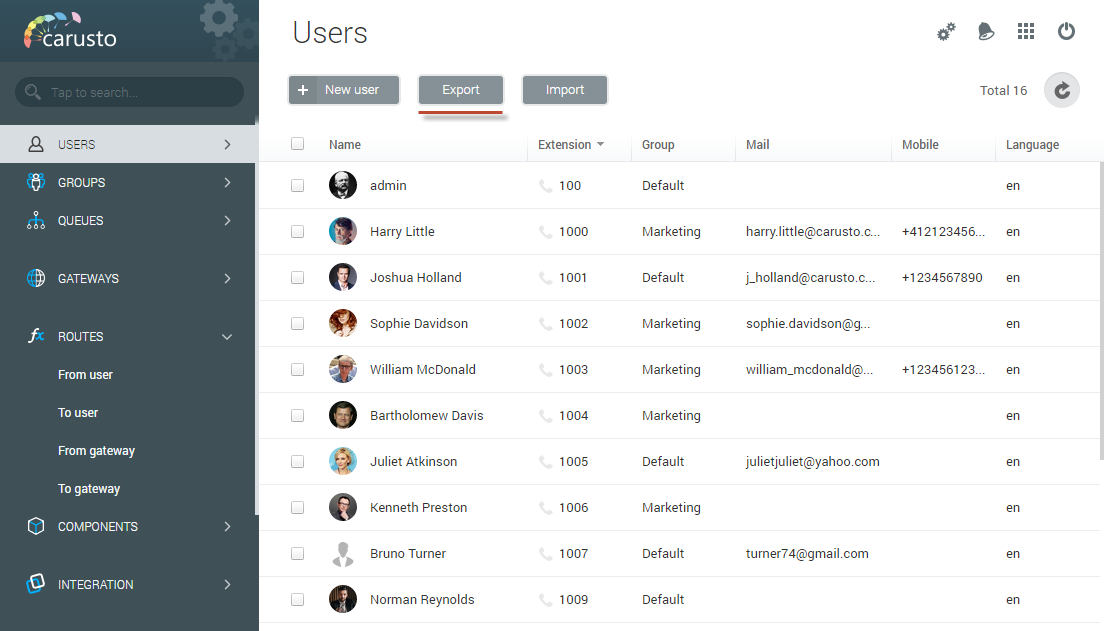 Contacts are exported into a CSV file and contain the following fields:
Id;
Name;
Password;
SipPassword;
Extension;
Group;
Group Id;
Mobile;
Mail;
Language;
Avatar.
You can import the saved user database into another Carusto system or any other database.