Service level
The Service level is an effective tool to control the work of agents.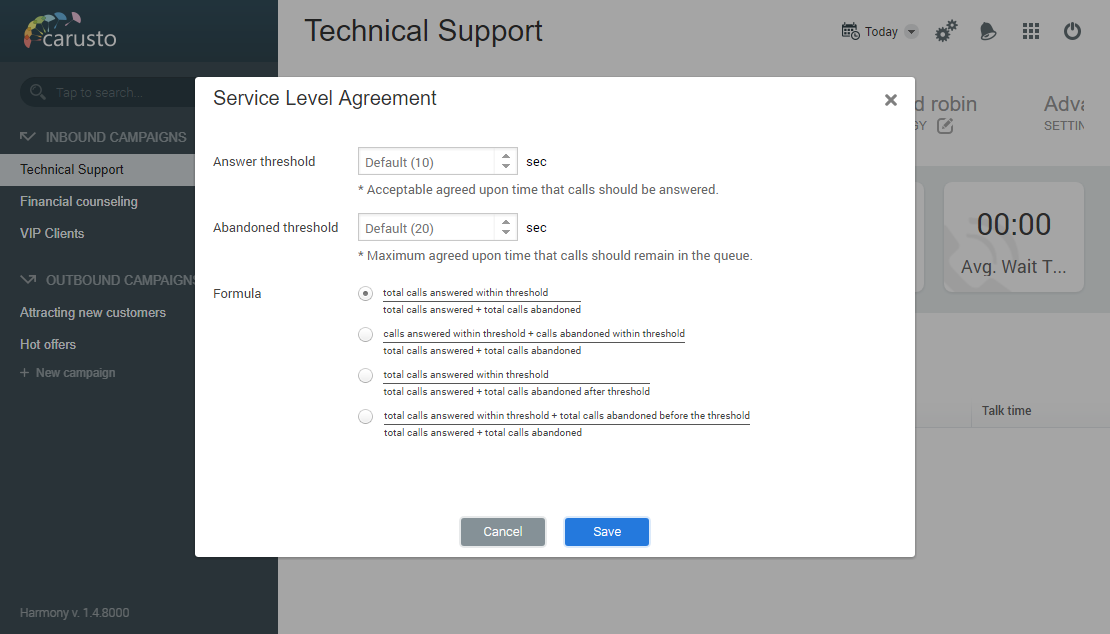 By selecting one of the four formulas and specifying the time thresholds for the response and reset, the supervisor can monitor the level of customer service.
Answer threshold - An acceptable time for answering a call.
Abandoned threshold - Maximum call waiting time in a campaign.
Formula - The formula by which the service level is calculated.
The application contains visual information about the calls for each campaign for the selected period:
total calls
answered, of them transfered, completed by the agent and answered after the time threshold
unanswered, of them calls abandoned after the time threshold You can open a detailed calls report by clicking on the number of calls.
average talk time
average wait time All these indicators allow you to analyze the work of agents serving the selected campaign.
For more detailed information on each of the agents, select the «Agents activity» tab.
Here is detailed information about each campaign agent for the selected period: his current status (online, offline, away), total time for the selected period during which the agent was available, away or worked with the status «do not disturb», calls on each of the agent, total and average talk time.