Personal history
The "History" menu stores all information about personal calls. You can set the sorting of calls in the left menue according to the principle:
all calls
missed calls
incoming calls
outgoing calls
Personal call history contains information about the date, time, direction, duration, availability of the call record and its status.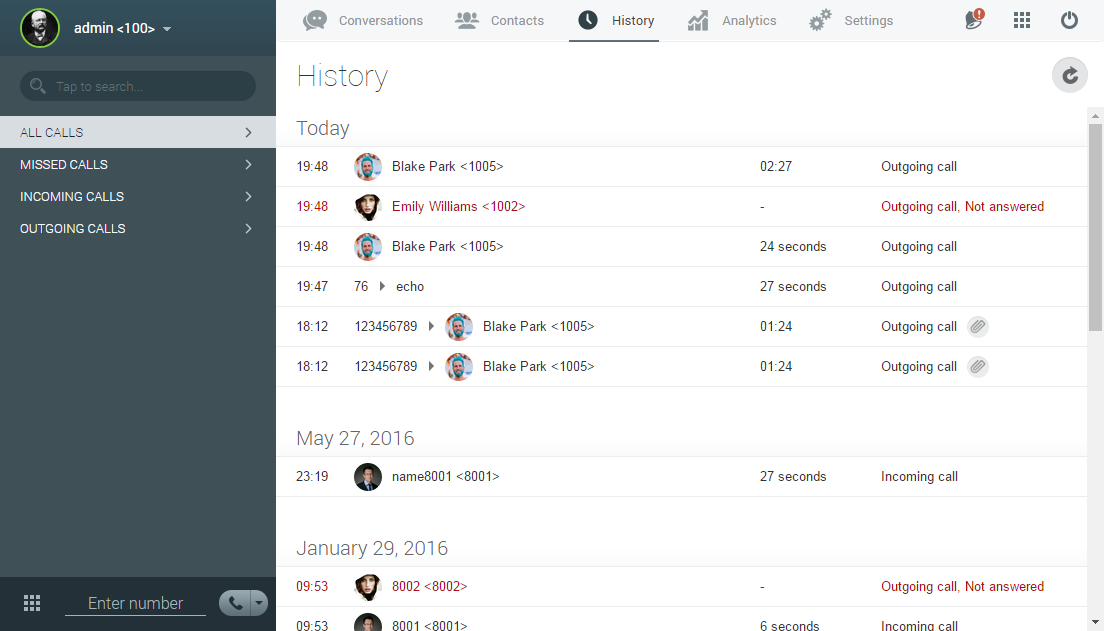 To download and listen to a call record click

. To refresh the page with the history click

.