Fax message sending
To send a fax message, click the button

in the lower left corner of the user interface of Carusto UC and select "Send fax".
Then select from the computer the file to send or drag it into the opened window. Enter the phone number, to which you want to send a fax in the "destination" field, that appears.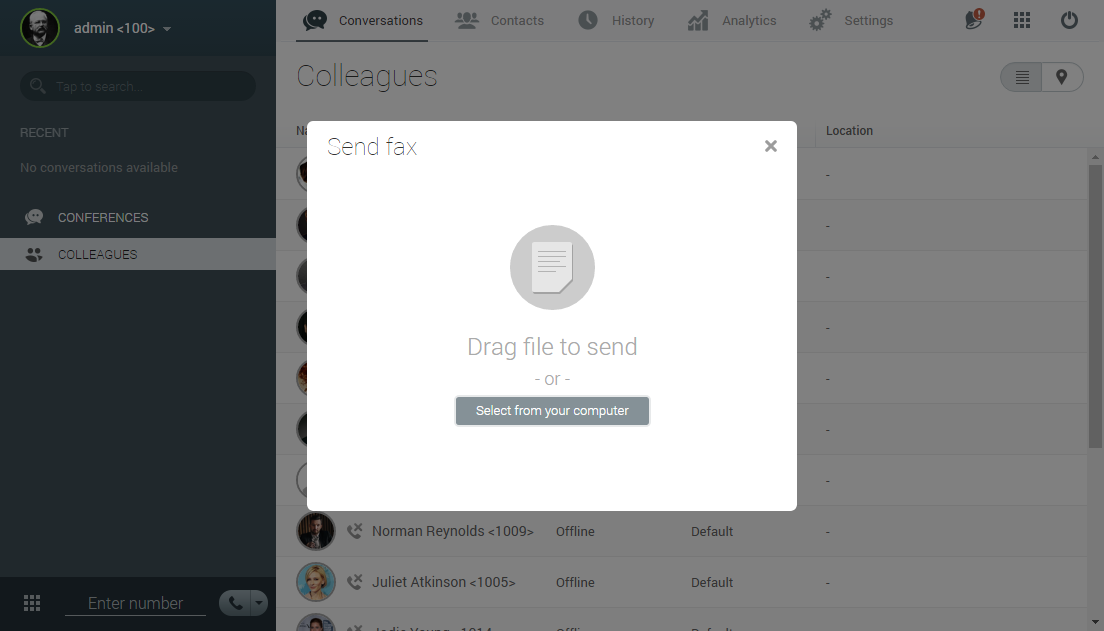 All the most common formats are supported: txt, jpeg, pdf, png, tiff and others. Size of the document to be sent - А4 (book page).
The first page of a fax message is available for a view before sending.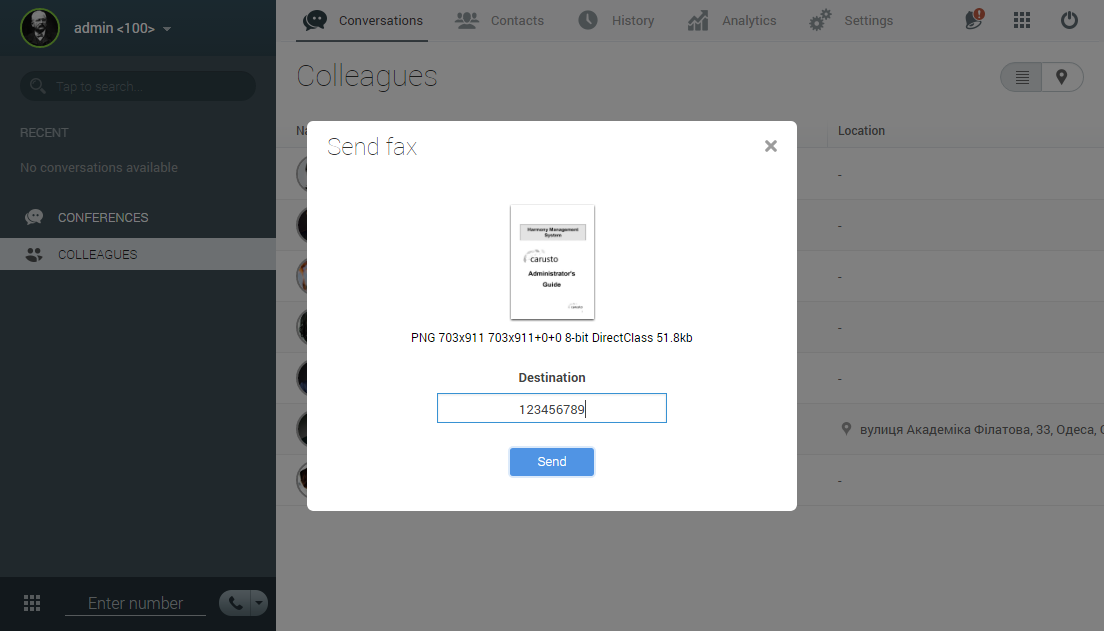 To view the enlarged version, click on the first page image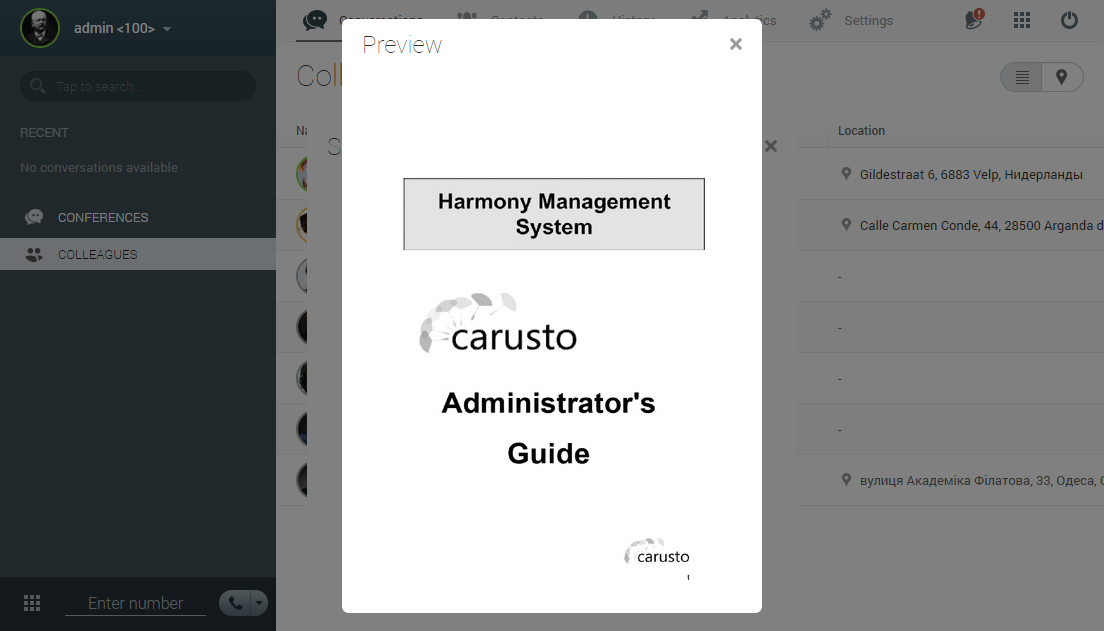 Then click the button "Send".
Fax sending is automatic.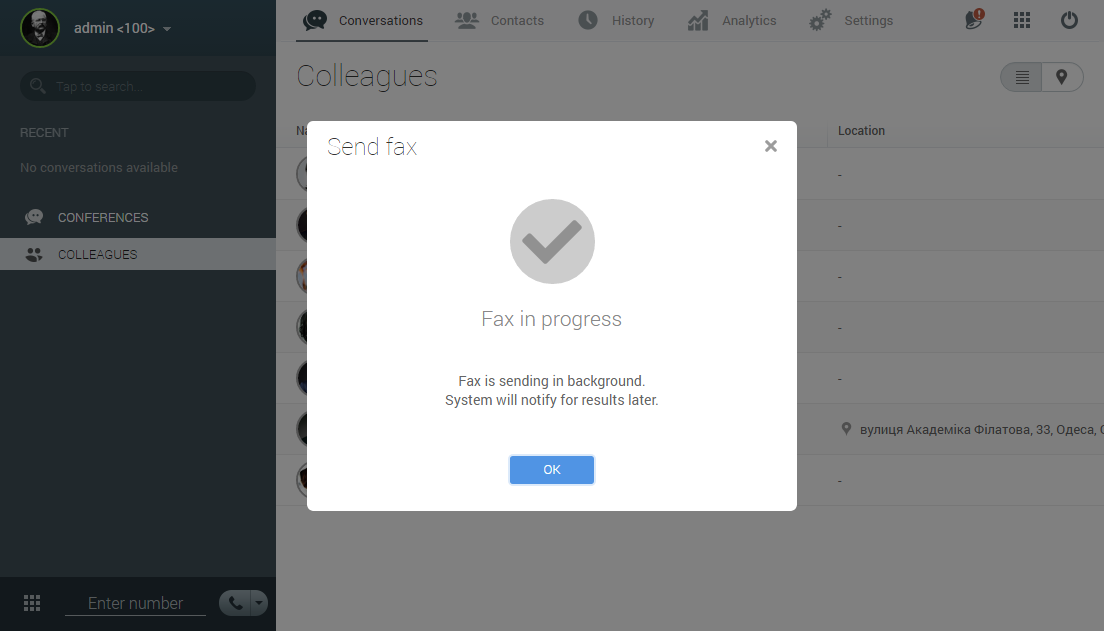 The result notification will appear in the notification area after sending.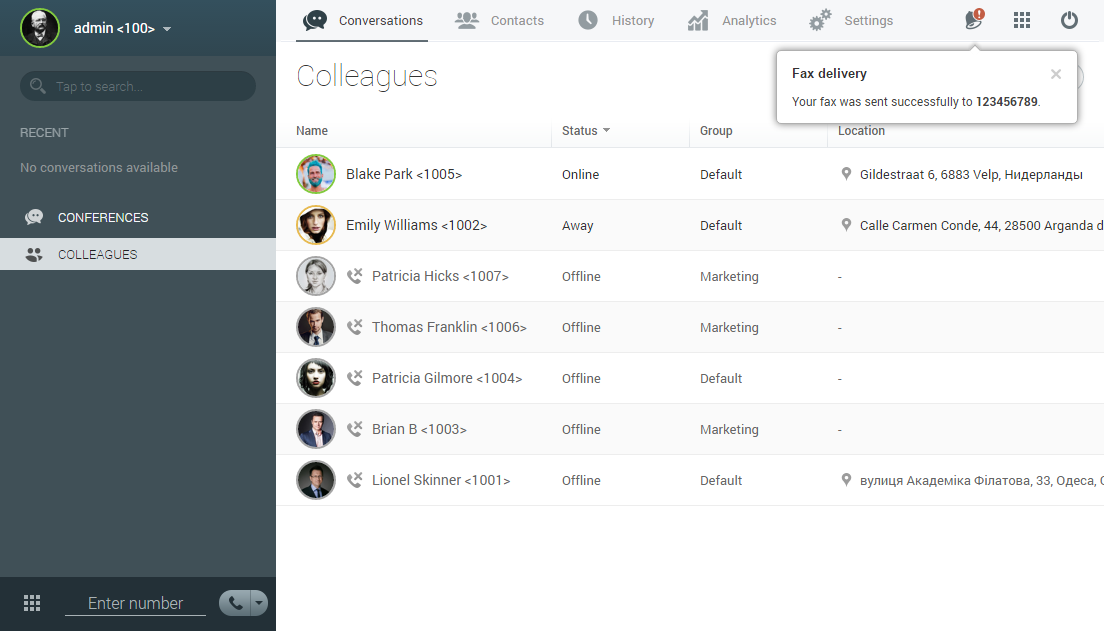 All sent faxes are stored in the history.